All prices are without shipping. Please choose the icon that lists your location and it will add the shipping cost when placed in your cart. As we all know shipping prices from the USA have increased quite a bit. If you would like to ship multiple copies please contact me for details and pricing - this could save some money. Please add items to your basket and check your content/prices before paying to see the shipping costs.
Delivery processing can take between 2 days to 3 weeks. Ordered usually shipped on following Saturday. The label is not my main job and I try to keep things flowing as smoothly as possible. If you have any issues please feel free to contact me. Thank you for understanding.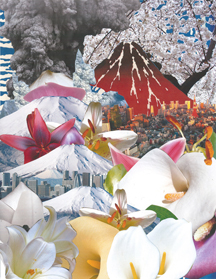 SICKNESS
"LIES UPON LIES UPON LIES"
Tour Poster
In an effort to raise money for the trip (rail pass, gear, flight) to Japan in June I am offering a 11 x 14 full color printed poster of the collage artwork I did for one of the shows. The artwork is color printed on 100lb matte coated cover stock and will be shipped in a heavy padded envelope with chip board. Limited to 50 pieces. Price is 10 USD plus shipping. For a larger preview of the poster:
http://instagram.com/p/nEWRowDTy4/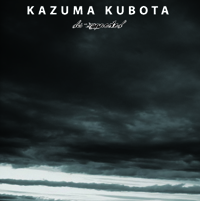 Kazuma Kubota
"Dis-connected"
Cutup. Start Stop noise with a great flow and sense of emotion/tension. Slow synth, gently guitar flow and consume synth walls and crashing destruction. A full and detailed trip into well planned, cut up energy from Japan. Includes hidden bonus tracks......Well at least unlisted..... A must have for the ones you love.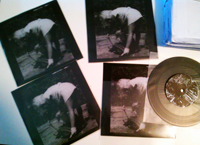 John Wiese/SICKNESS
"Amnesia"
7"
A thousands thoughts in one second. Hard electronics, industrial loops and a touch of personalized frenzy. This is a collection of several very personal works by SICKNESS. Containing the Scavenger Bag, and his part of the American Violence release from the Japan 2006 tour with Slogun, along with other rare tracks SICKNESS presents a very personal collection of work. For the first time presented with the the writings and art that go along with the sound he has created. A great combination to let the listener "in" a bit more. $8 USD Plus shipping
WOLF EYES/SICKNESS
"THERE IS A PART OF ME YOU WILL NEVER KNOW"
LP
"There is Part of Me You Will Never Know" LP (Hospital, 2008): Despite the big-name co-billing, this is Chris Goudreau's show. He orchestrated it. He provides the general narrative outline and the Wolf pack fills in the blanks. Like a solid author, he controls language and the audience. For the album, Goudreau carved source material from Wolf Eyes into a compositional meditation on mortality and insanity…When the record reaches that point, it is well-earned." Partial ReVIEW from S. Kobiak $13 USD Plus Shipping
SICKNESS
"FUCK YOUR PUNK ROCK"
LP
Cut up electronics, and rapid-fire loops mashed together with biting comments on today's "noise scene" golden calves and half assed trends. Who needs a scene anyway? $8 USD Plus shipping
SICKNESS
"I HAVE BECOME THE DISEASE THAT MADE ME"
CD
The "IT". The one everyone still talks about. The landmark 2002 release. This put the SICKNESS sound out there for people to hear and listen on a large scale. Designed to work over the conception of what "harsh" electronics could be, and should be. $6 USD Plus shipping
SICKNESS/SLOGUN
"ALWAYS NUMB/THE SCARS OF HAPPINESS"
CD
SOLD OUT
The Troniks CD re-issue of the hand made double 3" pouch from the SICKNESS / SLOGUN / CONTROL / BASTARD NOISE Japan 2003 tour. Contains a cover of the SLOGUN track "I Just Kill" by SICKNESS (re-titled "Kill to Forget" after the album the track comes from.)
OMEI
"A SINGLE SICKENED CELL..."
CD
This CD was recorded between 1999-2000 and was the second OMEI recording. A collection of more dark ambient based recordings with dark samples. The same construction you are used to from OMEI but with slower builds crossing into full on noise and back again. Did you feel like jesus? $6 USD Plus shipping
OMEI
"WHEN ALL YOUR GHOSTS ARE TIRED"
CD
One thought for a thousand years. 2 tracks of minimalist industrial loops, factory drone and soundscapes that catalog one man's journey away from the ghost's of his past (and he doesn't escape). When you can't run anymore, when you can't run any further. Joe Colley and Wilt's contributed great sounds to use in this recording. $6 USD Plus shipping
PRURIENT
"POINT AND VOID"
CD
The Ninth Circle Music and Troniks resurrection of one of the best harsh noise artists of the 90's: KILLER BUG. 2 CDs of unrelenting material collected from his tapes, 7 inches and live sets. According to Endo this is the collection of the best and releases that weren't just slight remixes. One of the most influential artists in noise (imo). 10 years before his time. $12 USD Plus shipping
V/A
"BREAK YOUR FACE"
CD
Book SICKNESS or OMEI (not both due to gear limitations) to play anywhere in the world. The fees are listed above to include plane fare and some travel expenses. The
local show
option is for shows within 2-3 hours driving distance ONLY. It is best to first email (sickness999 (at)
juno.com
) before purchasing one of these to check availability on the dates you have in mind. Please indicate which band, what date, and why you would like to book either of these projects in your description when you make your purchase. Started out as a joke but people seem to like the idea (in theory not so much in practice) so I am making it useful.